Why
Collagen
A healthy lifestyle empowers you to live a life you love. Collagen hydrolysate benefits support your skin, joints, hair, nails, and digestion. Collagen peptides fit right into your health journey.
Collagen is part of what makes you, you.
There's a lot of buzz around collagen—but what is it really? The most plentiful protein in the body, collagen is a major component of your skin and makes up 70% of your connective tissues, like those in your bones, muscles, tendons, ligaments, and organs. In other words, it helps all your parts, inside and out, keep doing what they do best. Get the full scoop on the science in our Collagen 101 blogs →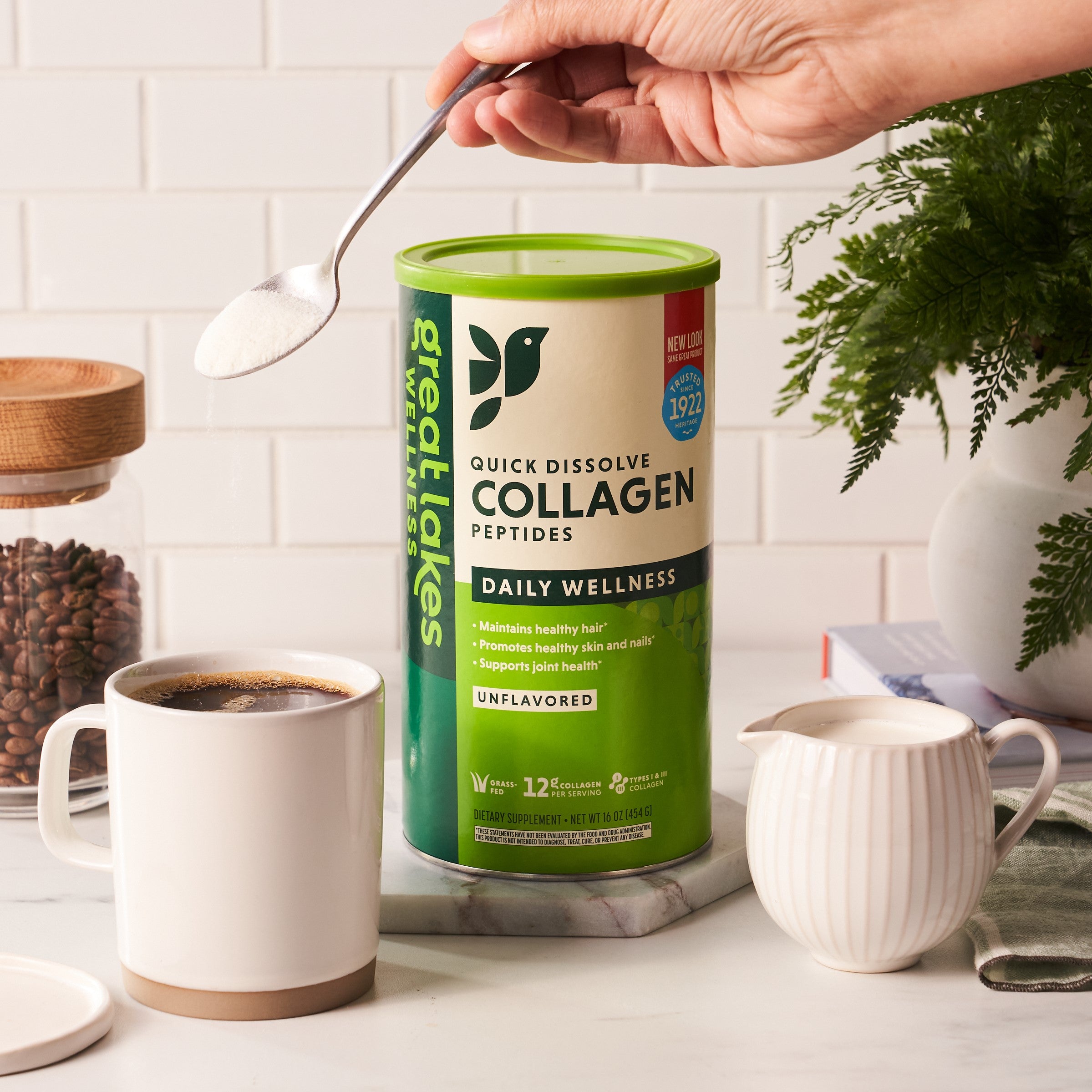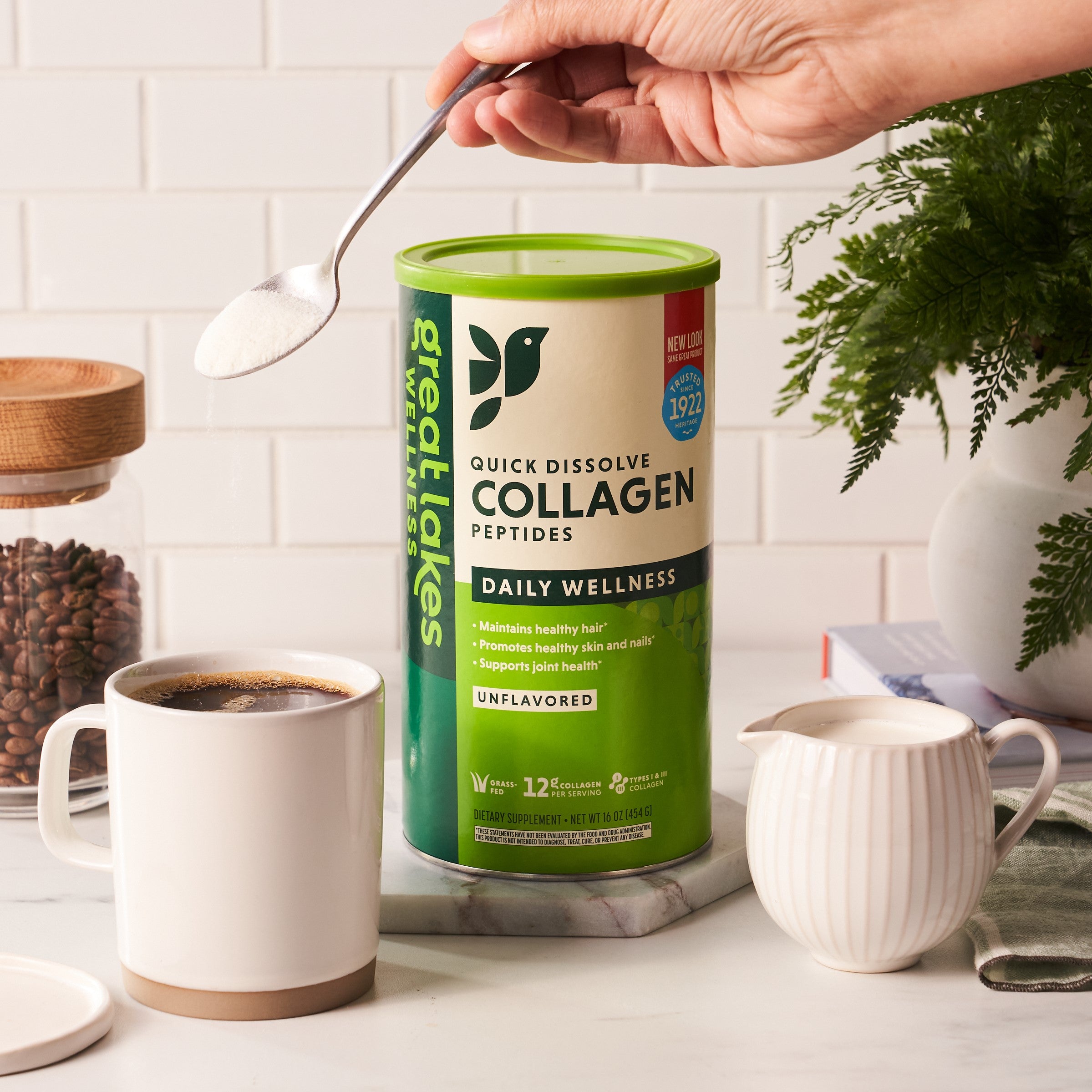 Skin elasticity and hydration: Collagen peptides can help promote both by supporting your body's natural production of collagen proteins and amino acids. After all, you deserve to look fresh faced at any age.
Fine lines and wrinkles: Verisol® bioactive collagen peptides help minimize the appearance of fine lines and wrinkles. And that might maximize the confidence you see in the mirror.

Joint mobility for more activity: Fortigel® bioactive collagen peptides have been clinically researched to optimize joint mobility and comfort. That means you can keep moving to the beat of your own drum.
Cartilage and joint function: Collagen forms the connective fibers in your ligaments, cartilage and bones. Our Daily Joint Collagen Peptides also contain MSM, which helps support cartilage & joint function.

Strengthened by keratin: Collagen is packed with the amino acids needed to form keratin, the structural protein in hair.
Supported by biotin: Our Daily Beauty Collagen Peptides are blended with biotin for more luxurious hair—so say hello to healthy, shiny tresses.

Keratin for nail health: Keratin isn't just the structural protein in your hair, but your nails too! Packed with the amino acids needed form keratin, collagen can help support healthy nail growth.
Biotin for nourished nails: Our Daily Beauty Collagen Peptides are blended with biotin for luxurious nails—so even your manicurist will be impressed.

Digestion and immunity: Our Daily Digestion Collagen Peptides contain the probiotic DElll®, which at 5 billion CFUs is clinically researched to support digestive and immune health.
Supports intestinal health: Collagen can play an important role in building and maintaining healthy connective tissue throughout your digestive tract. And better gut health means better health overall.
Many things improve with age. Collagen production isn't one of them.
Your body's ability to make collagen starts to decrease around age 25, and keeps decreasing due to aging and other factors like too much sun or lack of sleep. But adding collagen peptides to your diet can help give your internal production line a boost. Here's how:
Easy absorption: Collagen peptides have been broken down into small chain amino acids, which makes them easy for your digestive system to absorb.
Key amino acids: Collagen peptides contain high amounts of glycine, proline and hydroxyproline, which your body requires to make collagen and other proteins
Simple to use: Unflavored collagen peptides blend easily into your favorite food or beverage, or you can use a flavored variety to make a delicious drink.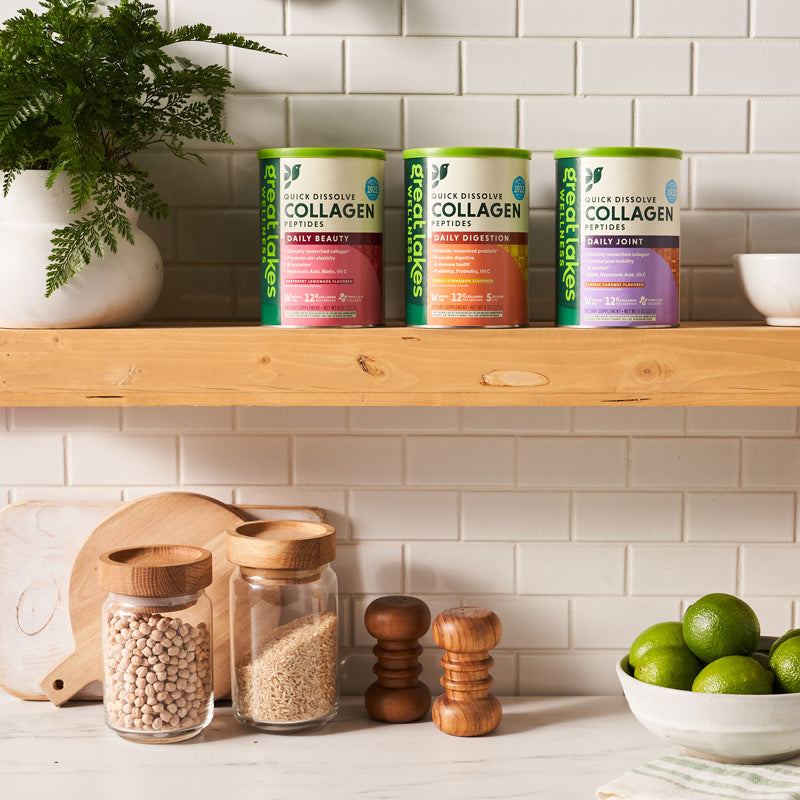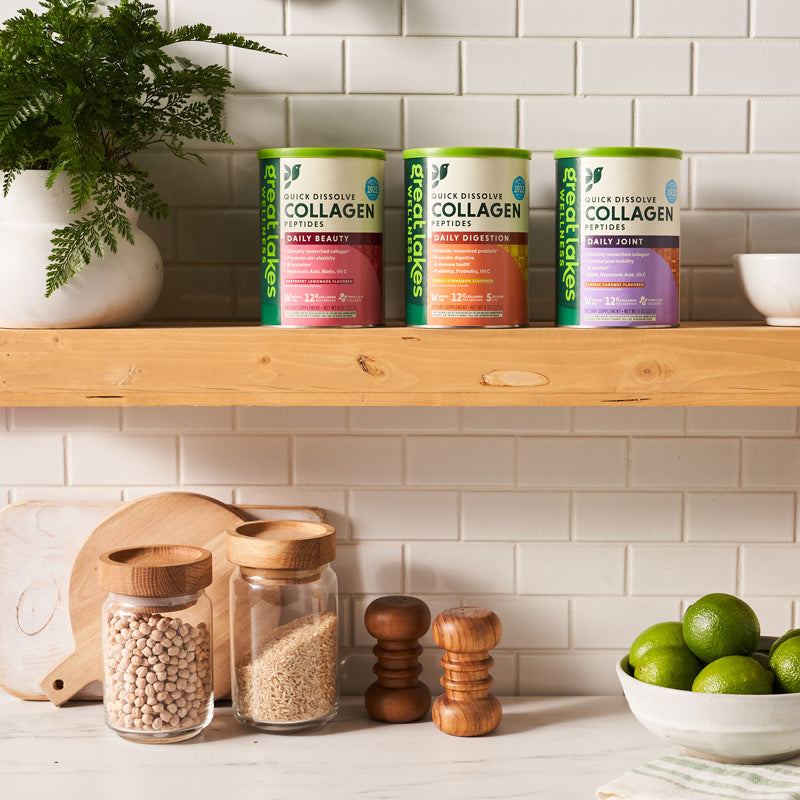 Try Our Collagen Line Today