One Powerful Ingredient. Endlessly Empowering Results.
Supports healthy hair, skin, nails & joints*
Mixes easily, dissolves quickly
Over 20,000 5-Star Reviews!†
GET 20% OFF + FREE SHIPPING
Shop Now!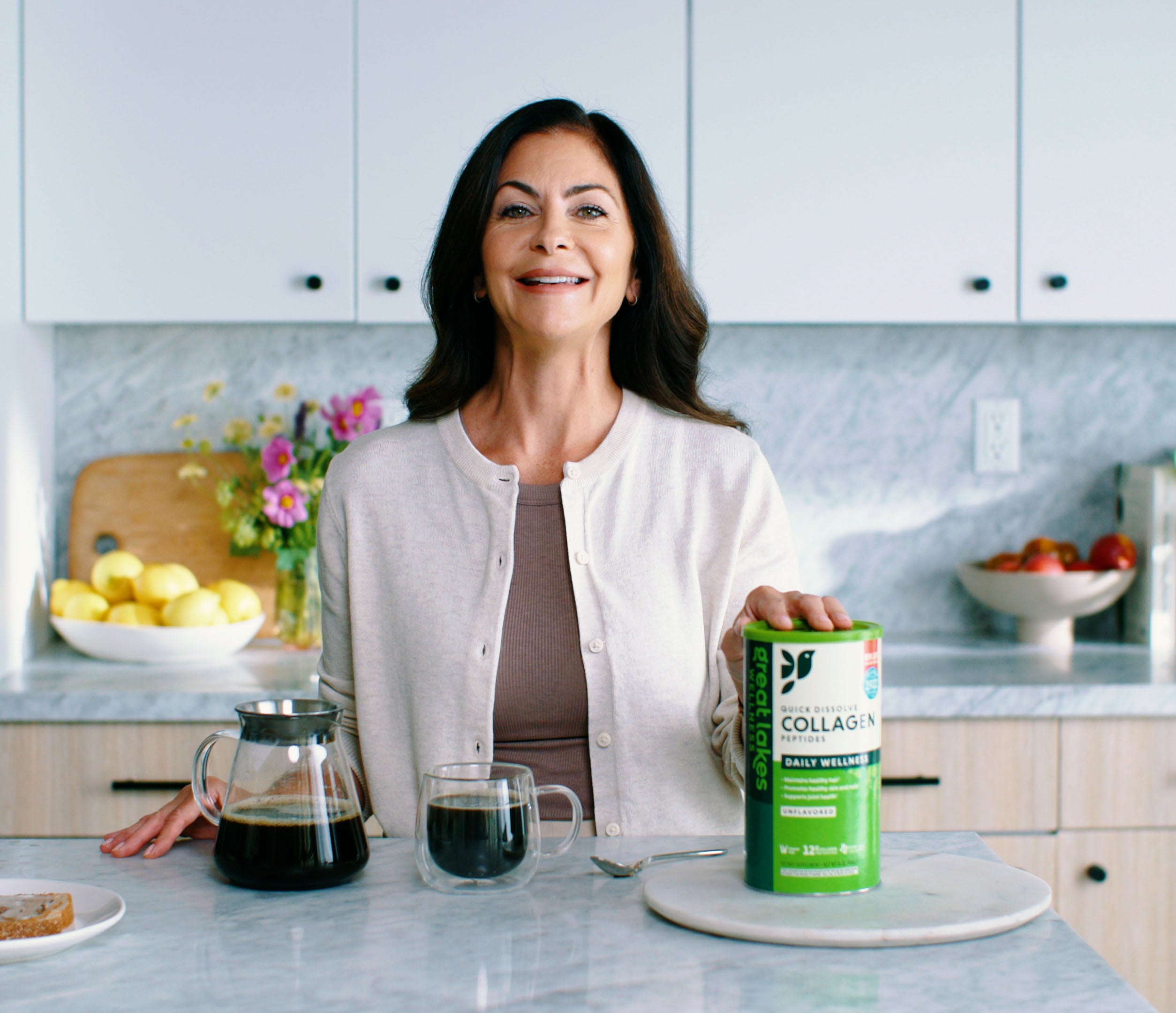 What's 'great' about Great Lakes Wellness?
Best Collagen Supplement I've Tried!
Best collagen supplement I have ever used. Dissolves quickly in my morning coffee and has non detectable taste. I have seen some change in my hair and nails even after one short month of use. I would highly recommend this product!
Michelle, Connecticut
Love it.
"It is virtually tasteless. I add it to coffee, hot chocolate, smoothies, anything to add protein. Have used this for around 5 years. It has helped my joints & skin. Love it."
Jane, Texas
Don't Just Be 'Good', – Be Great!
At Great Lakes Wellness, we believe that a healthy lifestyle and a balanced diet—including collagen—is the cornerstone to a life well-lived! Our collagen, made of ONE simple ingredient, is a dietary supplement that features a beneficial combination of amino acids, but the benefits don't end there…
Collagen peptide powder is nearly tasteless, colorless and odorless, and is easy to digest.
Just mix in and enjoy, it really is that simple!
It doesn't congeal in liquids, making it a perfect addition to cold and hot beverages, smoothies or recipes.
How to Use
It dissolves quickly and tastes great in just about anything.
Incorporating collagen into your daily routine is easy. You can add it to beverages, baked goods, soups…almost anything! Need a little inspiration? Try it in…

Juice or even water (basic, we know!)


Breakfast (yogurt, oatmeal, even scrambled eggs!)

This Special Offer is Only Available for a Limited Time!
Try our 16 oz. Unflavored Collagen
Peptides and get 20% off + Free Shipping
† Over 20,000 5-Star Reviews Between Amazon and Great Lakes Wellness.com